dont trust no one but yourself (:
i am glad all this drama happened cuz now i know who my true friends are and who are fake to me and also i only trust a number of close friends and family (: lifes a bitch but fuccc it rahhh =] at work bored hahaha so heres a ugly pix of me (: and some pictures of me and my loves <3              
korean girls are cute (:
well most of them are im the unlucky one that didnt come out cute haha (:
random hotties
FML
SO PRETTY MUCH MY LIFE HAS BEEN A SHIT HOLE EVER SINCE A FEW WEEKS AGO my birthday was march.18 and 2 days before that this guy went for a joyride in my car and did 2 hit n runs fml rite -__- so my birthday party which i didnt even get to have totally ruined my mood cuz ive been planning foreverrr you knowww =[ then my brother decides to act up and like freakinn tried to run away from home on my...
YAY =]
my new baby i bought yesterday <3
work
is boring i want to go home already =[ im eating a ring pop and browsing cute stuff again hahaha
boredom kills @ work =[
so all i do is freakinn photobucket all day long haha since the rain is keeping all the customers away =]
so effin adorable (:
i love looking at stuff that makes my eyes happy this is funny =]
rain (:
i love the rain… it makes me miss washington… (: im finally recovering from being sick but still blah =[ im starting to realize who my true friends are and why does love and like have to be so confusing? =/
oh my
so i havent been using tumblr......
but i decided i shall start again since everyone seems to be all into it now =] so yesterday i realized kim kardashian is really really hottt… <3 and hookah is my new current obssession (: so im really sick at work =[ and i want tator tots tee hee visit me guys ahhh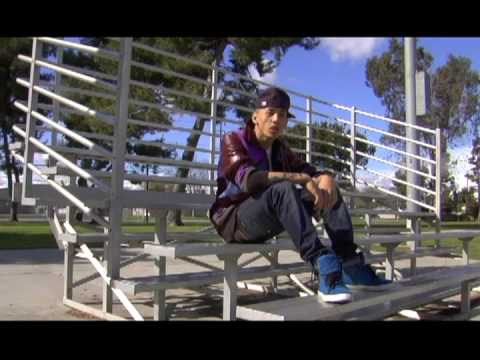 TO MY WIFEY LAURA ELLIE
heyy wifeyy besttiee my errythang baby gurll (: i wanna start off by saying that i am so grateful to have you in my life babe.. seriously though i mean i do think about you alot.. and i do claim you as my best friendd to everyonee and when i mean everyone like ERRRYYBODDYYY IN MOVAL PLUSS there mommaa knows your my womann (: so yah… like..i know we havent had time to chill i know we barely...
wed-100709
so pretty muchh .. school work and partying is all i do .. ever since my trip to the bay area.. i dont remember what good sleep is..  which is yah funn but alsoo no buenoo and i want to start writing on my tumblr more although i always say that then lag it.. ahhh so im at work right now and tonight im watching zombie land .. its really cold (: i cant waittt for monster massive super exciting...
freshh =] jul 30
so yah pretty much life has been pretty gay lately… like my fuccin trips all fucked upp.. i still dunno wats gonna happen.. watever fucc it rite worse case scenario haha ill sleep at sum weirdos house.. hopefully atleast one person comes through.. sigh oh well =] so yah umm i decided to freakinn chop off my hair and dye it for the fucc of it hahaha dont ask me why it was pretty weird but ill...
harry potter
WOW WTEFFF =[
wow so i just wrote like 0923840928 words.. and umm accidentally back spaced haha wow superrr FAIL… so likee.. ive been busy going out and ish and work.. afterall it is summer =] so i realized sumtin.. my parents got lost hiking with their friends cuz the ranger told them the wrong directions.. and my mom hurt her leg.. and at home i was going crazyy at home worried cuz i couldnt reach...
THURS-062509
Today.. michael jackson and farrah fawcett died =[ and sum ed mchon guy.. RIP to all <3 so today all i did was work work work hahah but im super tired cuz i went to sleep at like freakin 3 yesterday hahaha =] so today i have bible study how exciting hehehe.. ill pray for errybodyy.. oh and also today my homies keep begging me to go watch transformers 2 at freakinn 11:20 pm but by da time...
WED-062409
YESTERDAY NIGHT & TODAY…. so yesterday was pretty chill i guess… i worked ALL DAY =[ but after work i went to the movies to finally watch THE HANGOVER which was really funny hahaha i laughed throughout the whole freakinn movie hahaha the asian guy in there is super comedy hahaha "tu da lu mutha puchhhhaaa" so after the movie we went to TenRens this tea/food place haha...
MON-062209
FRUSTRATION.. so today i got into a freakinn car accident i was driving and sum fag hit me =[ sighh… soo my parents arent mad cuz its not my fault but still its probably a hassle n stress to them so i feel bad oh well.. so today my ex bf asked me to one of his games.. or sum shiet. its weird cuz im friends with almost all my ex bfs..but this one i went out with for 4 years and its hard to be...
FRI-061909
PUPPIEE PICTURESSS <3 they are so freakinn cute and adorable and omgg i lovee them <3    convo of the day =] You're cute. When you call me, I HELLA SMILE. You entertain me. I ehar you laugh and giggle. Thats the cutest shit forreal!-MARSHMarloooOOOO    SHE IS HOTT omg he is super duper hott so today @ work…  this stupid annoying ass customer came and i got really mad...
THURS-Jun1809
so yesterday 061709 @ 1:00-5:00pm ish ……MY DOG HAD 4 PUPPIESS  3 gurls 1 boy… ill post pix of the puppies up soon hehe =] so it takes 2 weeks for puppies to open up their eyes how cool is that hahaha and it takes 1 hour for each puppie to be born so i feel bad for her hahaha my poor baby <3 well either way… she made it and all the puppies are healthy so thats wat...
@ work
TUE - jun1609 so im at work today =] which is alrite i guess haha.. so yah ummm i work from 9-9 which is SUPER GAYY oh well hahaha after work imma go JOGGING with friends yay <3 so yesterday i watched CHOCLAT which was a really great movie johnny depp is hot =] so today i made arleezyyy pretty pix hahaha with carrots how healthy huh ahha <3 VENTRILO is nothing but drama i just...
my day off work =]
MON-jun1509 so today i woke up with a superr bad back ache due to falling asleep weird on the ground hahaha cuz i was too busy putting out all my new clothes on my bed NEVER AGAIN hahaha =]…. woke up toe a pretty text from sum boy which made me SMILE like a mofo =] oh and also haha had a missed call from him too PUAHAHHA cutie <3 so marshmARLOOOoo freakinn likes to write my name...
shopping =] & LOVE
FIRST OFF thank you so much marshmARLOOOoo <3  for my beautiful TUMBLR layout i LOVEEEee itt <3 so today i went shopping =] with my mommmyy also ate thai food with the fambam <3 these are just a few items i bought hahaha my favorite ones =] ...
summer SUMMER summer
———————————————————————————————————— First off GLOBAL WARMING is scary…. y would it be so cold @ this time? anyways… hahaha [21:24] ARE L0E: Hello Rawrshine (cute ass...